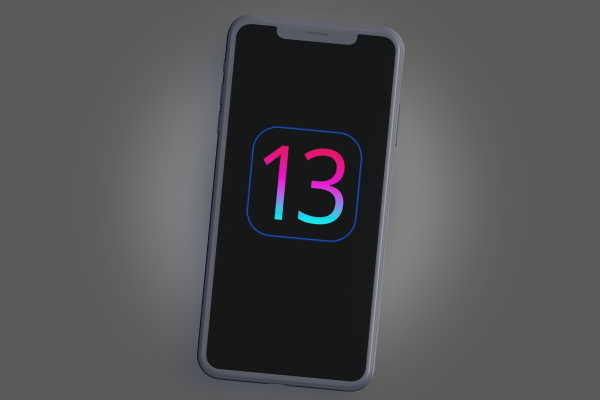 June 19, 2019
How to Get Ready for iOS 13
Mobile Application Testing
Industry News
Coming soon to an iPhone near you: iOS 13.
But, it's not just for mobile devices — compatible iPads and iPods will also be updated with the newest release.
This latest iOS is a big release with updates and new features to enhance user experience, improve security, and accelerate performance. And, all of these new additions will need to be tested to ensure apps work properly on the new operating system.
To effectively prepare your dev and test teams, you must learn about the new updates and features included with iOS 13.
The iOS 13 Release Date Has Yet to Be Announced
The exact release date for iOS 13 remains unknown. However, based upon Apple's release cadence, the iOS 13 release date is expected sometime in mid-September of 2019. And that will be here before you know it.
This is a big update for both Apple users and the DevOps community. Teams are already testing on the iOS 13 beta. If you haven't already, your team can start testing on it in the Perfecto Smart Testing Lab.
With all the changes ahead, take a look at some of the new features and functions to come with this new release.
Anticipated iOS 13 Features and Functions
Faster app updates.

Faster app launches.

Smaller app download sizes.

Quicker Face ID.

Heightened control over data sharing with apps.

Siri now features Siri Shortcuts, which has a Suggested Automations feature that gives users personalized shortcuts.

CarPlay features a new dashboard, calendar app, and Siri support for third-party navigation and audio.

Photo app updates — featuring personalized curation and smart organization.

New video editing functions.

Apps of any size can be downloaded over LTE.

Sign In with Apple is a new privacy feature, which allows users to sign into apps and websites in a data-safe way.

Apple now generates randomized emails. This keeps users from having to give away their personal email when using apps.

Updates for Homepod, Apple's answer to Google Home. Now, Homepod can distinguish different voices of users.

Airpods will now read your incoming texts to you.
Dark Mode — This function turns mobile apps from bright white and light grey to black and light gray. It's meant to be used at night and is also rumored to function as a battery-saving feature. Dark Mode can be scheduled to automatically turn on each night.
iPadOS Will Make its Debut
Additionally, Apple is releasing iPadOS, which is identical to iOS 13 except that it is designed for iPads. iPadOS comes with its own set of new features.
Enhancements made to multitasking capabilities that are unique to the tablet user experience.

Updates to Split View.

Users can now can have two windows from the same app open at once.

New App Exposé feature displays everything a user has open and allows them to navigate between different windows.

Improvements made to Apple Pencil with a shortened lag time.
Keep in mind that iPadOS is a new, separate platform with its own unique cadence of releases. iPadOS will require separate testing and tuning of schedules for iPad apps.
How Dev and Test Teams Can Prepare
From a dev and testing perspective, both of these operating systems are entirely new platforms to cover. To prepare for these releases, teams will need to begin testing new and enhanced features as soon as possible. Here are some key features that teams need to start testing:
Teams need to test the newly enhanced sign-in methods within the new iOS. This includes the two-factor authentication and the randomly generated emails — both of which are supported for testing by Perfecto.

Teams need to prepare separate testing schedules for iOS 13 and iPadOS. They each need their own unique schedule, as each has its own separate release vehicle.
Teams should not overlook legacy iOS 12 devices. A few iPhones and iPads will remain on iOS 12, such as the iPad mini 2 and 3; and the iPhone 6, 6S, 6S Plus, and 5S. Not sure which devices your audience uses? Our

Test Coverage Index

can tell you which devices your audience uses.
Test teams will have to provide UX validation for new UI changes.

Teams need to expand test automation coverage to support the new UI changes. In addition, they will need to support the new functional changes, such as the new login, the new Dark Mode as well as the new Photos, Maps, and other built-in apps that might be in use by your native apps.
Additionally, teams need to build time into their testing processes to get through any app instability and patches early on. This new iOS will most likely be like previous OS versions and start as GA in mid-September. It will then be followed by several patch releases.
Like with any new release, teams can expect to encounter UI and stability issues. These need to be considered so that teams make room for testing this minor version to stabilize and fix defects.
Above all else, teams need to prepare a solid lab for iPad OS and iPhones. This begins by you validating your existing Appium and XCUITest scripts. That way, you can make proper adjustments so they run continuously on iOS12 and the latest iOS13 beta.
Start Prepping Today
You need to be ready to hit the ground running when iOS 13 is released. Fortunately, you don't have to wait with Perfecto.
With Perfecto, you'll have guaranteed launch-day access to iOS 13 for all your mobile app testing needs. And, the iOS 13 beta is already available in Perfecto's cloud testing lab, so you can start testing your apps on it today.
Learn more about the supported devices, generations, and operating systems that are available in Perfecto's smart testing lab. In addition, you can check out our comprehensive list of devices available in our testing lab.
Ready to get started? Give Perfecto a try.
Related Content