Wednesday, December 15th
11:00 A.M. EST | 4:00 P.M. GMT
Optimize for quality in 2022 with real-world, real-time insights from innovators in test automation.  
Trends and tools. People and process. Automation and AI. Discover how real test automation innovators are balancing the demands of the market and the needs of their teams. 
On Wednesday, December 15, introduce yourself to some of the brightest minds in test automation in this lively discussion led by Eran Kinsbruner, Author & Digital Quality Evangelist.  
Discussion Topics 
Continuous testing optimizations. 
Use of AI and/or Intelligent Test Automation
 
Process & resource improvements. 
Technology & tooling plans. 
Impacts of new frameworks and/or other market shifts.
 
End-user trends & expectations.  
Presenters
Eran Kinsbruner
Eran Kinsbruner is a person overflowing with ideas and inspiration, beyond that, he makes them happen. He is a best-selling author, continuous-testing and DevOps thought-leader, patent-holding inventor (test exclusion automated mechanisms for mobile J2ME testing), international speaker, and blogger. 
With a background of over 20 years of experience in development and testing, Eran empowers clients to create products that their customers love, igniting real results for their companies.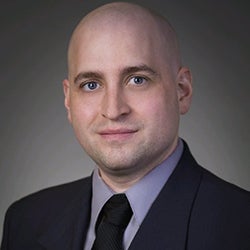 Thomas Haver
Thomas is presently serving as a Test Automation Architect. He leads a team of testers, ops engineers, and production support analysts in the adoption of DevOps practices. Previously, he led the enterprise automation support of 73 applications at Huntington National Bank that encompassed testing, metrics & reporting, and data management. Thomas has a background in Physics & Biophysics, with over a decade spent in research science studying fluorescence spectroscopy and microscopy before joining IT.
Karthik Ganesan
With 17 years of experience in the space of Quality Assurance, Test Automation and Engineering, Karthik Ganesan has successfully led several QA Transformation Initiatives. Working in different capacities as a Test Process Consultant, an Automation Architect, a QA Tooling Specialist and an  evangelist for Continuous Testing, Karthik has mentored QA teams on functional, engineering and innovation fronts. Karthik holds various industry certifications like CSQA, ISTQB, HP Integration Specialist amongst others. A certified Professional Agile Leader, Karthik is currently the Director for QAT at Scotiabank International.
Prem Tito
Prem Tito is a Senior Management Professional with over 20 years of experience and expertise in Transforming IT Quality Assurance & Software Testing Process to fuel performance & capability growth. Prem Specializes in Automation, Quality engineering and has setup Outcome based Managed Testing Services / Automation Center of Excellence for various organizations. He holds a patent for a scriptless automation when automation industry was thriving. His expertise range beyond test automation, to include also Agile and Exploratory Testing, with experience ranging from functional testing through to performance testing, using local and cloud-based tools.