When AI and ML are tested alongside traditional features of an app, the defects are of a different nature. AI/ML creates a new set of defect classification that will invade the DevOps space, and this session addresses these new and modern types of defects, including data-related, stochastic, and interpretability defects.
Watch More
This recording was a part of DevOps Next, a half-day virtual conference of sessions on AI and ML in DevOps. Access all sessions, resources, and slides for free. Check out the other sessions from DevOps Next, including:
The Rise and Benefits of Robotic Process Automation (RPA)
Advancing the State of The Art in AI and Testing
Leveraging AI and ML in Test Management Systems
And more!
Presenter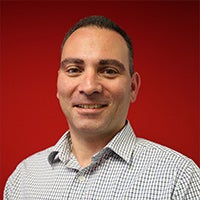 Tzvika Shahaf
VP of Product Management, Perfecto
Tzvika Shahaf is the VP of Product Management at Perfecto, the market leading cloud-based platform for web, mobile, and IoT testing, and a professional with vast experience in software development. Tzvika has led the entire quality analytics offering at Perfecto which is considered by Forrester research as one of the most innovative solutions in the market for Testing Intelligence & Analytics.