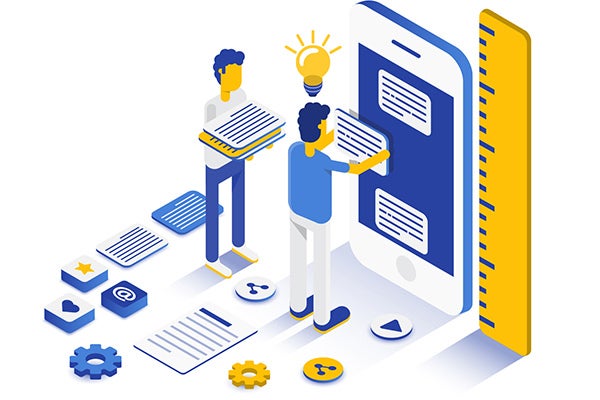 August 20, 2015
3 Mobile Testing Challenges (and How to Solve Them)
Mobile Application Testing
There are a lot of mobile app development challenges. And many are mobile testing challenges.
What Are the Mobile Testing Challenges? Top 3
Here are 3 testing challenges you might be facing — and how to solve them. 
1. Fragmentation
Fragmentation is one of the most-cited challenges in mobile testing.
Fragmentation happens when users are running different versions of the operating system or browser. And it should come as no surprise to anyone that developers and testers hate fragmentation.

According to DZone's 2015 Guide to Mobile Development, the two most-cited mobile development pain points are:
In brief, the DZone survey revealed that a lack of access to the huge variety of mobile devices out there makes it difficult to perform mobile app testing. They resort to emulators, which DZone asserted were "unreliable and ineffective."

The solution to these issues seems quite clear.
Mobile developers need cloud-based mobile app testing tools that allow them to actually test on hundreds of smartphone and tablets.
2. Time
Aren't we all battling time? Well, mobile app developers are under an even bigger time crunch. They ensure that their mobile apps deliver continuous quality experiences to users. But often, by the time an app launches, the newest operating systems are already out.

As we indicated in a 2015 Test Coverage Index, Google Nexus devices are typically the first smartphones and tablets to run the latest version of Android. Otherwise, developers must wait up to 8 months to get access to that new OS via other devices.
The options are to:
Wait 8 months.
Test on a new Nexus device and hope it works on other brands.
Launch broken on the latest OS.
Not with a cloud-based mobile app testing solution, however.
Developers can gain access to new OSs before they launch — testing apps in OS dev beta versions. And they can run their app on the new Nexus device.
3. Performance
The most downloaded mobile apps have a common thread. They perform well all the time.
But, of course, it's not easy to achieve optimal performance on every single mobile device. You often have to sacrifice some other app feature or design aspect.

Furthermore, according to DZone's report, 33% of mobile app developers have trouble maintaining high-performance when trying to convert desktop apps to mobile devices.
Meanwhile, VenturePact explained that developers face hurdles when designing an app that performs well — but doesn't drain users' smartphone batteries.
"Too many images or visual effects, flooding the cache or using integrated sensors may disrupt the performance of [an] application on older versions [of devices]," the source noted.
Solve Mobile Testing Challenges With Perfecto
Fragmentation, time, and performance are all very real challenges for mobile app developers and testers. Luckily, these challenges can all be solved with Perfecto. 

Perfecto allows teams to:
Automate testing on multiple devices and multiple browsers — to avoid fragmentation.
Gain access to new operating systems before the launch — saving valuable time in the testing process.
Produce apps that perform faster — without sacrificing features. 
See for yourself. Try the industry-leading cloud-based continuous testing platform, Perfecto.
Related Content