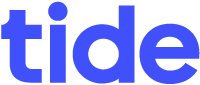 Digital Business Banking Platform Tide Saves £144,000 Annually Testing With Perfecto
Over two years after launching its mobile app, Tide, a leading digital business banking platform, faced major challenges related to manual testing, including delayed time-to-market, quality issues, and more.
The Tide team set out to adopt test automation in order to optimize UI and smoke testing. They partnered with Perfecto and in just 6 months, the team went from a mundane manual testing driven strategy to true CI/CD with fully automated continuous testing, complete with a dramatic boost in code and app quality, as well as drastically reduced smoke and regression test execution time. Tide is now releasing 5-7 days faster with single digit app defects in production and delivering the organization a time savings of 720 person-days and a cost savings of £144,000 yearly. Here's their story.
Manual UI Testing Raised Concerns 
Historically, quality assurance of new features relied on manual testing completed by a separate team of test analysts. As product features increased, so did the duration of end-to-end UI testing, which grew to over two weeks.
This testing strategy raised some key concerns.
The team wanted to be more competitive with their time to market — from sprint planning to production roll-out, a new feature took more than five weeks.
The team wanted to find defects earlier — late defect detection put releases at risk.
The team wanted to scale defect detection — the more new features, the more defects were detected outside the sprint.
To address these concerns, the team set out to:
Build an enterprise-grade test automation infrastructure.
Optimize smoke testing time for mobile apps.
Optimize UI regression testing time for mobile apps.
Evaluating Testing Solutions
The Tide team researched their options for a testing solution and performed due diligence to understand how it could support their long-term test strategy and scale automation.
First, they considered an in-house testing lab. However, the Tide team soon discovered that creating an in-house solution would be very time intensive, expensive, and require a lot of specialist expertise with high maintenance costs. For these reasons, Tide decided a third-party provider would be a better fit.
Tide researched the market thoroughly by carrying out rigorous due diligence, screened six solutions, shortlisted to four, and eventually selected two testing solutions to invest in carrying out a proof of concept. The team predefined criteria to ensure a successful test automation journey while making sure the criteria were not influenced by service provider offerings.
The team needed a testing solution that could perform (and automate) the following on a real mobile device, guaranteed to work on both iOS and Android, on the latest OS version from day one:
New member registration, which includes:
Capturing an image & selfie with the device's camera. 
Receiving and authenticating using One-Time Password (OTP) via SMS.
Setting and interacting with the security code screen (PIN).
Recover existing membership.
Capturing an image & selfie with the device's camera as part of the app flow.
Activate a Tide card.
Logging in using Face/Touch ID and fingerprint.
Capturing card images for card activation.
Tide on web login.
Capturing a dynamic QR code from the web app in the mobile app, to authorize transactions
After careful evaluation, Tide selected Perfecto to help them automate testing for better quality and faster time to market. By partnering with Perfecto, Tide was able to utilize a 100% cloud-hosted test automation infrastructure built for scalable continuous testing, with an emphasis on enterprise-grade security.
Results of Partnering With Perfecto
Partnering with Perfecto yielded significant time and cost savings for Tide. Results also include reduced escaped defects, streamlined efficiency through continuous testing and CI/CD, and accelerated time to market. 
| Objective | Result |
| --- | --- |
| Smoke testing time for the mobile apps. | 87% decrease in smoke test execution time. |
| End-to-end UI regression testing for the mobile apps. | 89% - 92% decrease in UI regression test execution time. |
| Continuous testing. | 2 nightly executions for iOS & Android. Executions are against the develop branch and the release branch. |
| Effort saving. | 720 person-days per year. |
| Cost saving. | Minimum £144,000 per year. |
| Time-to market. | Releasing 5-7 days sooner on average. |
| Regression testing. | 16 fewer person-days/sprint spent on regression testing. |
| Production defects. | 11 production defects reported in September compared to an average of 21 production defects per month in Q1'20. |
| Code quality. | Only 6 code smells in 18000+ lines of Java code.  |
Together with Perfecto, Tide is well on their way to achieving their long-term goals. Tide wants to become the most-loved business banking app with high member approval and satisfaction. And that is only possible with no member-facing defects. 
Perfecto Can Do the Same for You
Achieve high-value, low-risk test automation with Perfecto.
Perfecto's testing cloud allows you to extend test coverage, reduce escaped defects, and minimize risk, all while meeting the strictest security and compliance standards for enterprise-grade automation.
With Perfecto, you can…
Scale testing at the lowest cost per execution.
Accelerate velocity with flexible creation, scalable execution, & fast feedback.
Test in ways other platforms can't handle. 
Plus, when you bring Perfecto on board, you bring lasting test automation best practices to your organization. Our deep bench of testing experts partner with you to ensure successful automation. Comprehensive professional services are available 24/7 with industry-leading support.
Request a custom demo today to see how Perfecto can help you achieve your testing goals. Get a custom demo to discuss the testing needs of your organization and see Perfecto in action.