Integrations for Every Team
Perfecto integrates with your current processes and all the tools that team members already use — from automation frameworks like Cypress and Selenium to CI/CD tools like Jenkins. 
Web App Testing in the Cloud
Perfecto's Web Testing Features
Test Failure Analysis
Perfecto's robust analytics provide detailed test reports, a CI dashboard, heatmaps, and rich artifacts, like screenshots and crash logs. And actionable multi-step drill-downs guide you through defect resolution. 
Access the Platforms You Need to Test
The Perfecto testing cloud provides access to every platform you need — with both real and virtual options.
One Platform for Web & Mobile
Perfecto is more than a web testing tool. It's a unified cloud platform for both your web AND mobile apps. Get 24/7 access to the platforms you need to test against from anywhere in the world.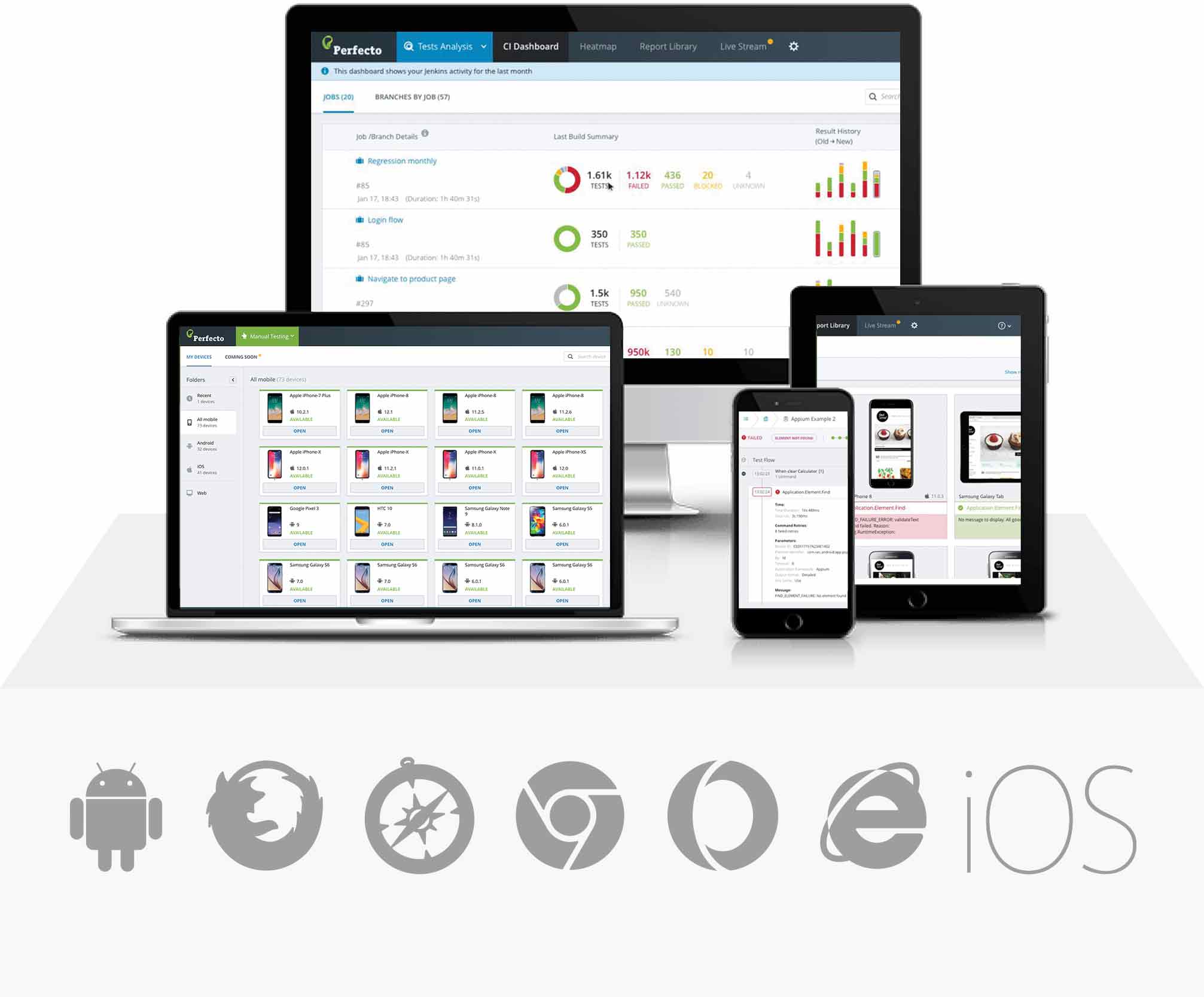 Related Content