Get the Fastest, Most Scalable Web App Testing
Fully Integrated Capabilities
The Perfecto platform is open and integrated. Perfecto integrates seamlessly with your current processes and all the tools you already use — from automation frameworks to CI/CD tools. 
Web App Testing in the Cloud
Perfecto's Web Testing Features
Test Failure Analysis
Perfecto's robust analytics provide detailed test reports, a CI dashboard, heatmaps, and rich artifacts, like screenshots and crash logs. And actionable multi-step drill-downs guide you through defect resolution. 
Access the Platforms You Need to Test
The Perfecto testing cloud provides access to every platform you need — with both real and virtual options.
One Platform for Web & Mobile
Perfecto is more than a web testing tool. It's a unified cloud platform for both your web AND mobile apps. Get 24/7 access to the platforms you need to test against from anywhere in the world.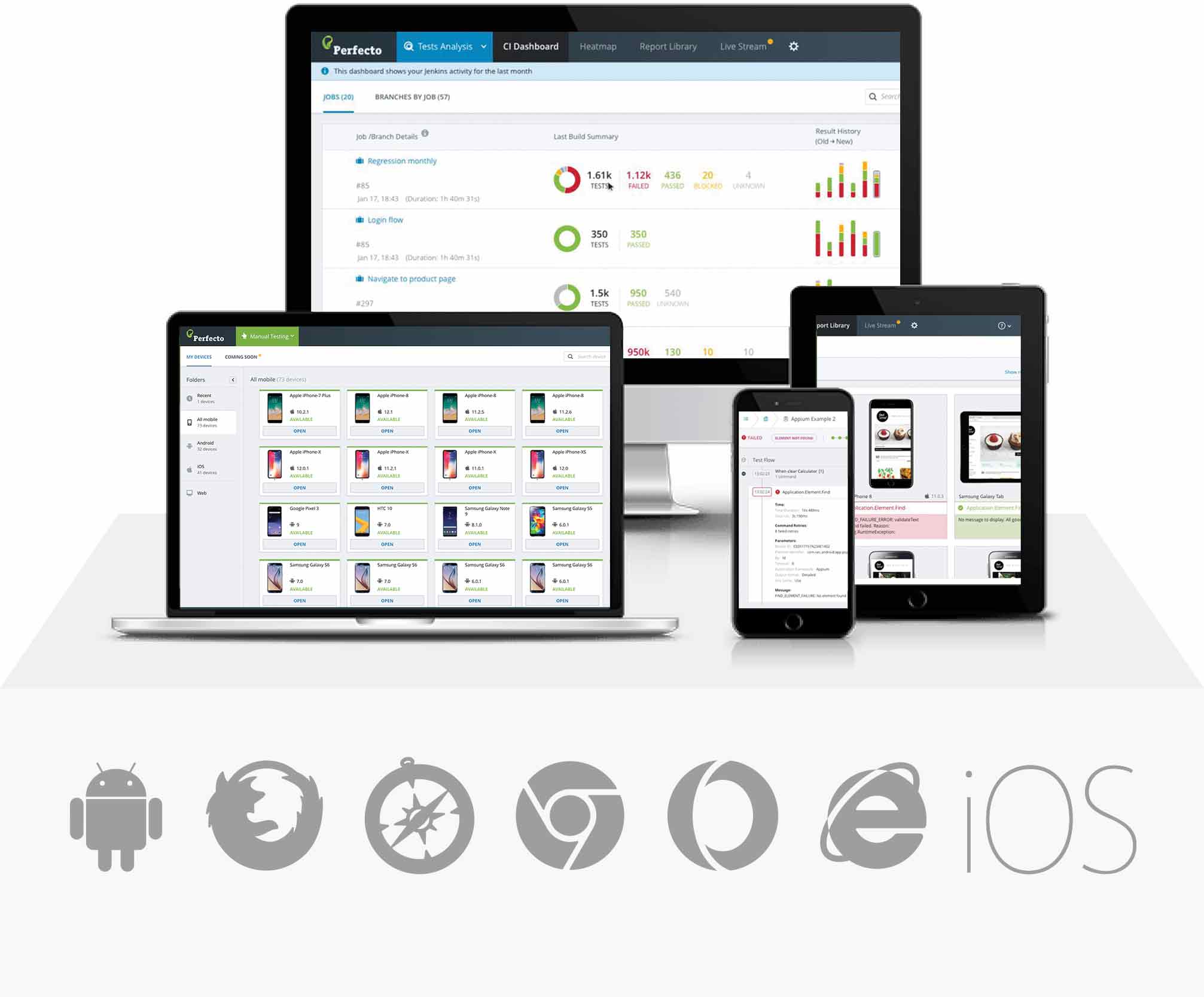 Related Content