Automation Testing Improves App Development
Test automation helps you bring solutions to market faster, so you can stay ahead of the competition.
Say goodbye to slow feedback loops and manual testing that leaves gaps. Automated testing is the path to application development with fuller coverage, timely feedback, and quality code.
Instead of sacrificing valuable time on inefficient testing, you can release innovative software faster with test automation. 
The Most Common Challenges of Test Automation
•    Complex test creation leads to high percentage of manual testing.
•    Reporting noise like false negatives results in irrelevant test feedback.
•    Untrusted test automation leads to high percentage of manual testing.
•    Execute parallel testing while scaling requires significant IT investment.
•    Managing an in-house lab is costly and difficult to keep up to date.
These common challenges are easily overcome with the right automation strategy and the right automation tools.
Complex Test Scenarios Handled by Automation
While in the past there may have been challenges and barriers to test automation, now automation can capably handle even the most complex test scenarios. 
For example, a common issue in the banking industry is the ability to continuously test against pre-generated banking accounts that have various profiles. In the past, generating that kind of test data was time-consuming. Having test data that is representative of the various banking user profiles is key to validating both functionality of their apps as well as performance in pulling account data. With test automation platforms, sophisticated test data can be generated automatically. This leads to much more robust and effective testing and less errors for application users.
Another complex testing scenario is the validation of Face ID. With the release of the iPhone X which relies on Face ID exclusively, the technology is set to become the standard. Testing face recognition technology is a complex challenge but, automation can still be used in this scenario. Recently, to enable automated testing of Face ID, Perfecto integrated Face ID APIs into its testing solution. Relevant responses and error codes can be controlled via the script.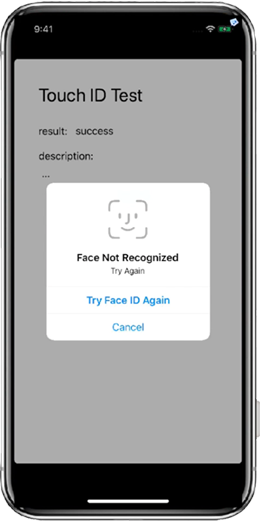 Scalable, Reliable Test Automation with Perfecto
Managing automated testing on your own can be complicated. Achieving optimized automation at scale that includes parallel execution, retries and resource management is very challenging with open source tools. Perfecto removes the barriers to scaling test automation. When using automated testing with Perfecto, integration and support is seamless, which means your automation will be more reliable than ever before. 
Perfecto also seamlessly integrates with CI servers to enable continuous testing within your CI.
If Your Test Process Sounds Like This...
Your process is the opposite of Agile. When development makes code changes and builds your mobile app, your testing team executes time-consuming manual testing on multiple devices.
Your releases are inefficient because of bottlenecks in the feedback loop.
You're also struggling with a lack of test and platform coverage. And even though your process is manual, errors still emerge far too often.
It's time for automated testing.
Automated Testing Resources
Get End-to-End Support for All Your Testing Needs
Take your automated testing to the next level with Perfecto. You can create, execute, AND analyze tests — all within a cloud-based lab that's always on and always up to date.