Cross-Browser Testing at Scale
The Perfecto cloud is fast, secure, and scalable. It's ideal for globally-dispersed teams, or those that need the scalability only cloud-based solutions can offer. Perfecto's testing cloud is always on, up to date, and available for your team. Simply leave the browser management to us.
Perfecto Is the Best Cross-Browser Testing Tool
Perfecto helps testing and DevOps teams release quality web apps faster. It's the tool of choice for testing web and mobile apps at scale.
Cross-Browser Testing Features
One Lab for Web and Mobile App Testing
Perfecto doesn't just offer cross-browser testing. Perfecto's platform also includes mobile app testing from the same cloud. Execute your cross-platform testing with Perfecto — we've perfected testing for mobile AND web apps.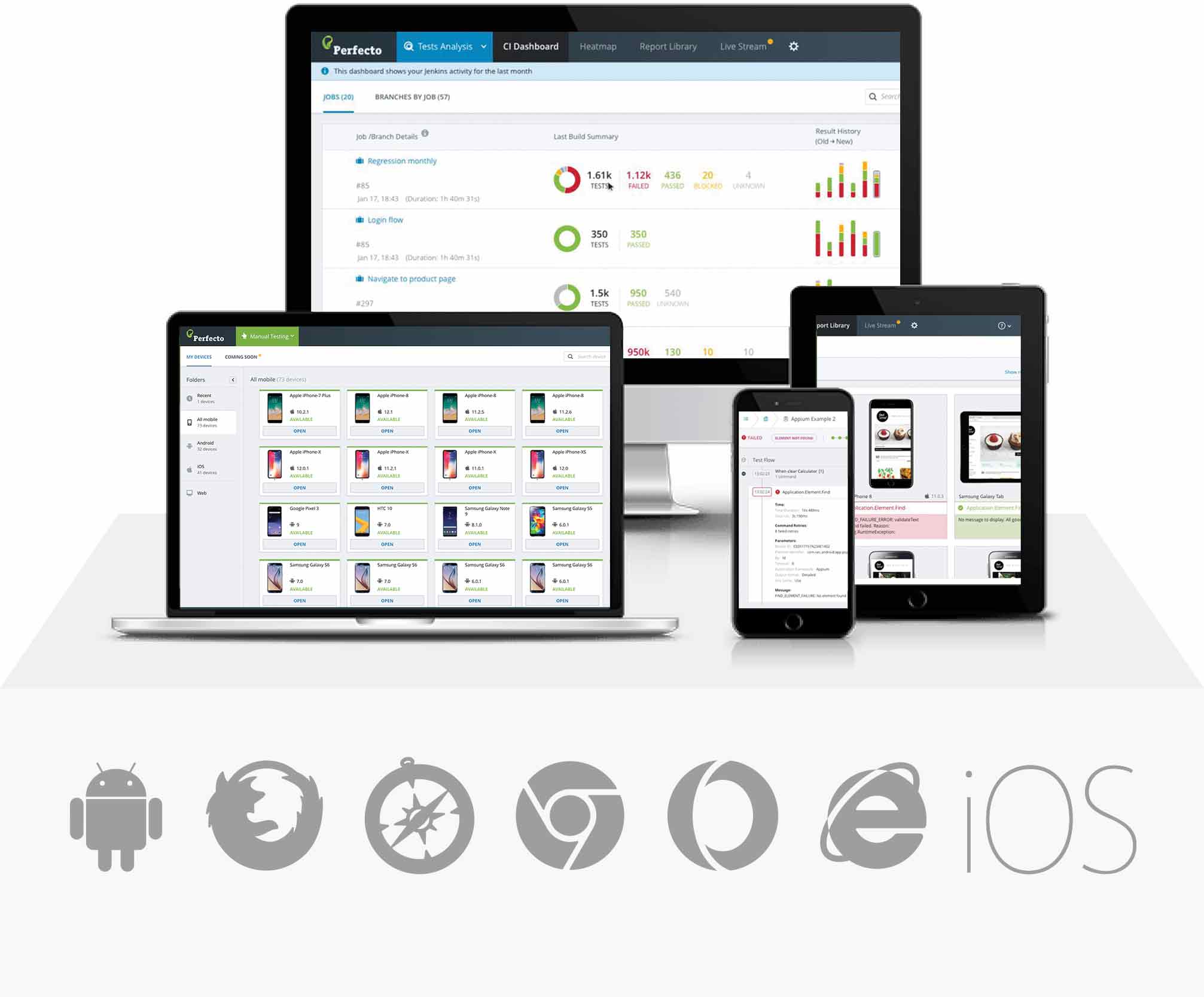 Test With the Most Popular Open Source Frameworks