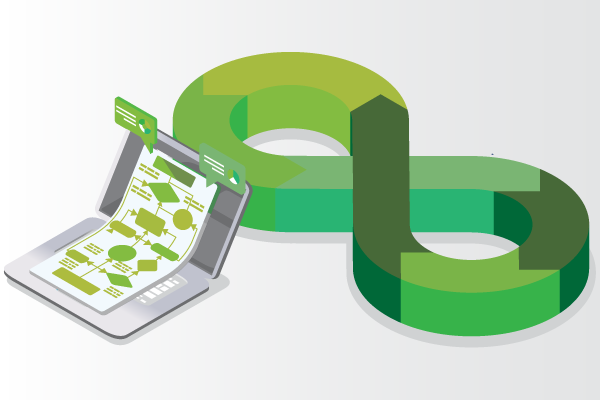 November 13, 2019
How One Retailer Scaled Cross-Platform Testing With Perfecto
Automation
Continuous Testing
Prior to partnering with Perfecto, one of the leading beauty retailers in the U.S. struggled with slow release cycles. Too many defects were escaping. And their testing process was largely comprised of manual testing.
This retailer sells products in over 1,000 stores across the United States, as well as on web, Android, and iOS apps. In 2018, they debuted in the Fortune 500.
See how Perfecto helped this enterprise overhaul their testing to grow revenue, reduce regressions, and increase annual releases.
Rapid Growth but Unable to Scale
This retailer wanted to increase releases from every three weeks to every two weeks, but bottlenecks from testing in the SDLC slowed them down. The main reason for this was manual testing. Most of the testing for web, Android, and iOS was done manually.
Automated testing was very limited and run in a serial fashion where only one device could be tested at a time. This process took over a week to complete.
As the retailer grew, their processes soon became outdated.
"One of the biggest challenges we faced came from the explosive growth of our native apps for Android and iOS, as well as web," says a senior QA manager from the retailer.
"Existing frameworks and testing models did not scale. We didn't have the device coverage or speed we needed. We needed to deliver and stay relevant to what was happening in the marketplace and retail space."
At the time, the retailer had 10 devices for testing, which translated to only 30 percent of their customer's device usage. Equally frustrating, the development team was often unable to replicate defects due to a lack of test coverage. What's more, the retailer did not incorporate real-user conditions in their testing. This resulted in even more escaped defects.
Accelerating Releases and Boosting Test Coverage
To overcome these obstacles, transition from manual to automated testing, and scale their processes, this retailer partnered with Perfecto for end-to-end continuous testing support.
"We are definitely in a better place today. Perfecto enabled us to get the device coverage we needed, with parallel execution of our automated test scripts. We now have an environment our developers and IT partners can leverage to debug on devices they didn't have in hand or on-premise."
Perfecto allowed the retailer to successfully scale as they grew. With Perfecto's smart testing lab, this retailer was able to test on the devices that reflected what their guests were using to access their native and web apps. The retailer was also able to meet the accelerated pace of production releases in both the apps and Ecommerce websites.
"It's also accessible to our off-shore partner teams 24/7. And it got me out of managing a device farm myself."
Outcomes With Perfecto
With the help of Perfecto's continuous testing platform, this retailer was able to…
Increase release velocity and quality and is on track to increase test coverage by 95 percent.

Achieve 90 percent unattended parallel test automation for web and mobile apps, enabling nightly regression testing.

Double its eCommerce revenue, from $200M to $400M.

Increase annual releases, going from 11 to 16 with Perfecto.

Reduce regression hours from 160 to less than 12.
Start Testing With Perfecto
If your DIY solutions aren't scaling as you grow, Perfecto can help. Boost test coverage, apply simulation testing for real user conditions, and accelerate your delivery faster than ever before.
Try Perfecto for free today.